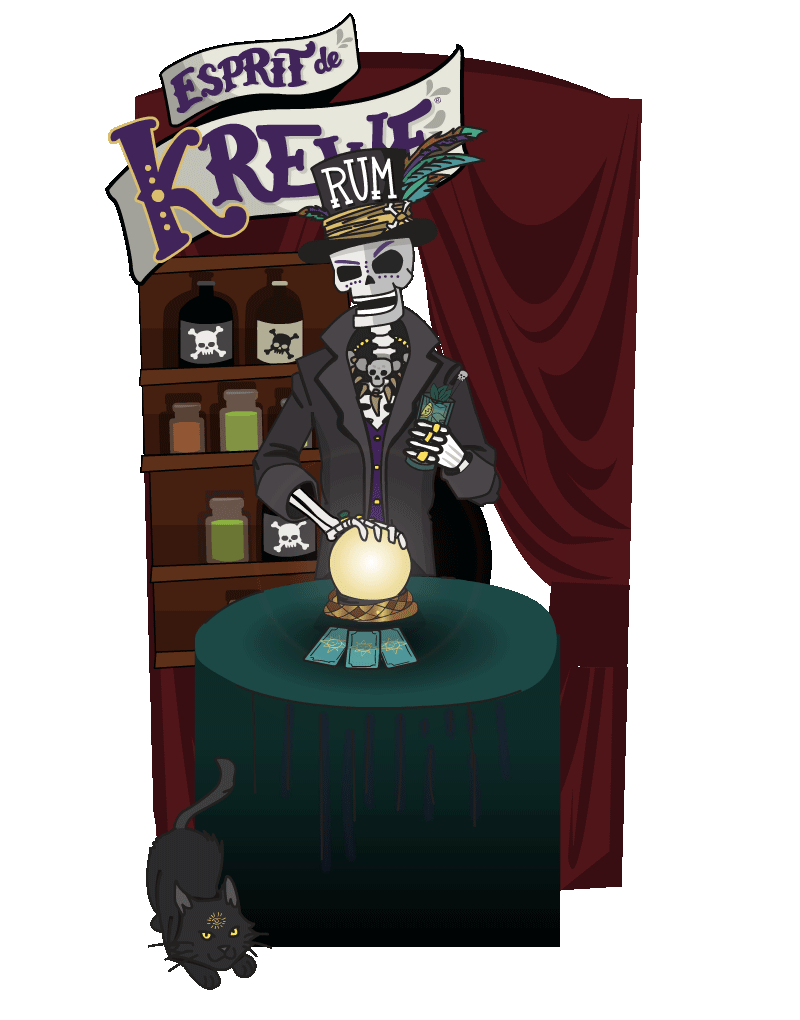 Esprit de Krewe

™

Crystal Rum
Clean.
Bold.
Fruity.
Distilled from 100% Florida Cane Molasses and matured for two and a half years before bottling at 80 proof, Rollins Distillery Crystal Rum is smooth and delicious. Subtly sweet with a haunting fruity finish, this versatile rum is ready to elevate your cocktail!

NO chill filtering, NO additions

Beautiful in a mojito
From the very first pour, Rollins Distillery Esprit de Krewe™ Crystal Rum tickles the nose with notes of molasses, stone fruit , black berries, and just a hint of pear.
Our latest edition to the Esprit de Krewe line, our first batch of Crystal Rum was distilled in 2018 before undergoing a 2-year resting process. Since then, it's become a Florida Panhandle favorite.
Book a Tour to visit our Gulf Breeze Distillery and see where we make Esprit de Krewe™ Crystal Rum!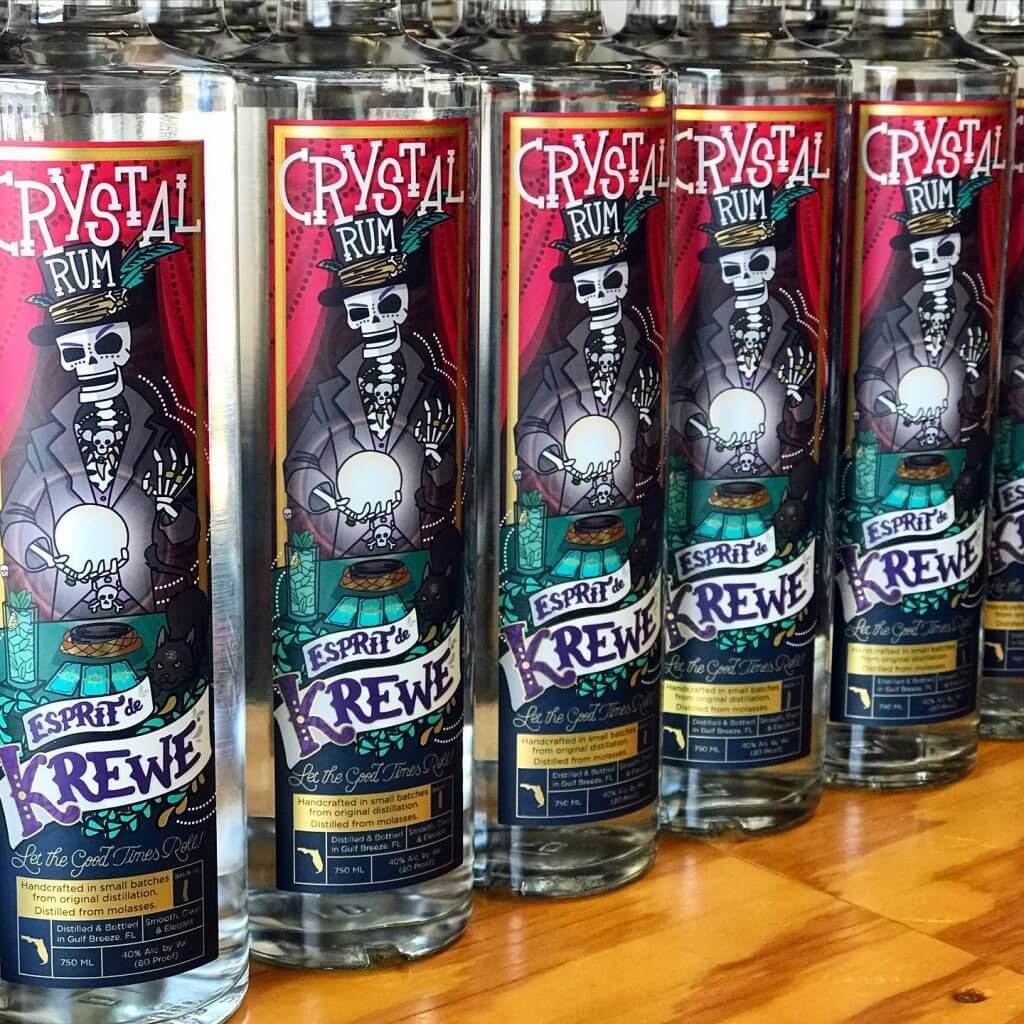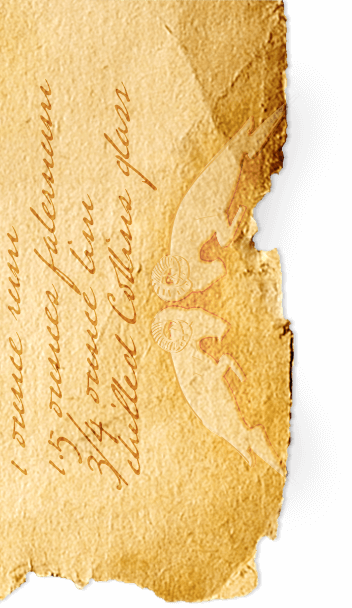 Cocktail
Recipes
Award-winning Rollins Distillery spirits elevate all of your favorite cocktails. From tried-and-true classics to modern innovations from cutting-edge mixologists, our cocktail recipes are sure to please.
Many cocktail recipes call for simple syrup with flavorful additions to the basic ingredients. Here are a few of our favorite recipes.

Esprit de Krewe Golden Rum, pineapple juice and Blue Curaçao produce a beautiful emerald cocktail that tastes as good as it looks.