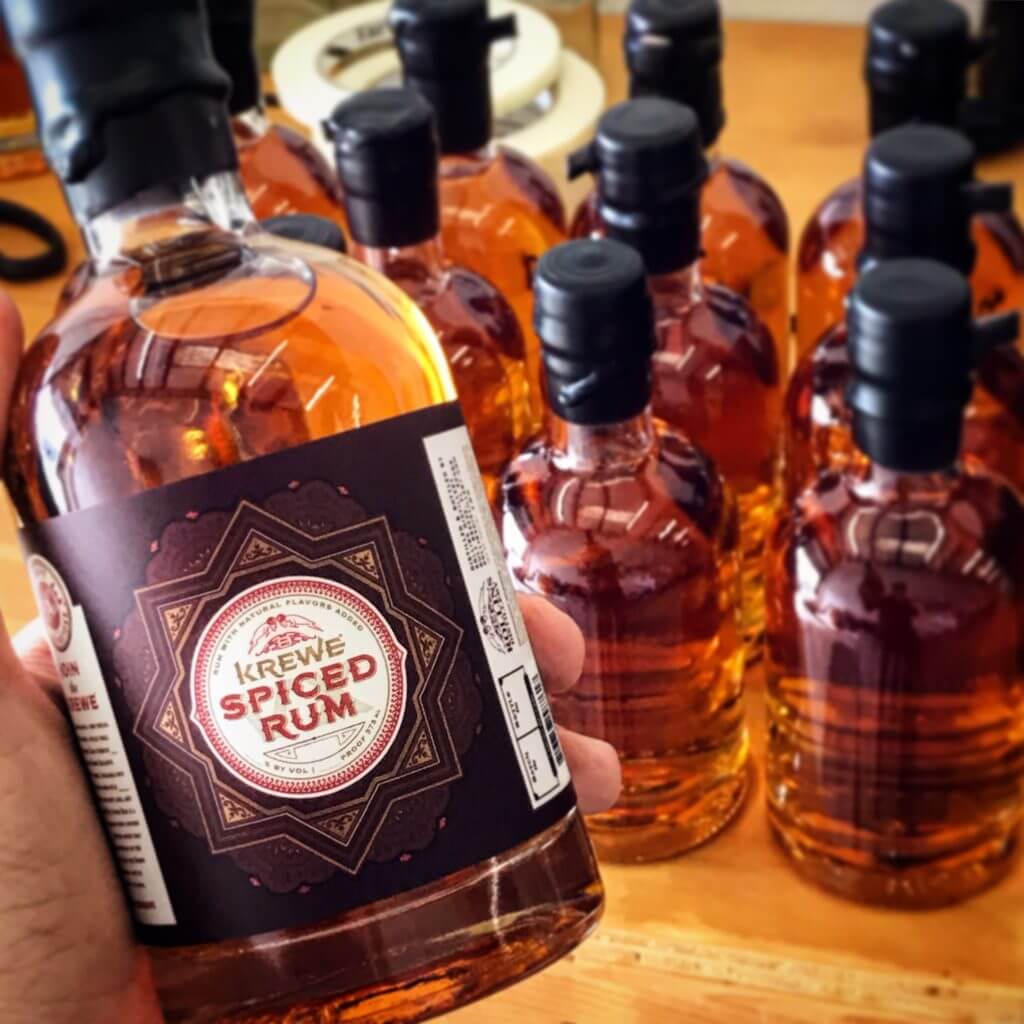 A Rollins Distillery Special Release Rum for the 2020 Holidays!
This isn't your typical tipple! This third release in our Krewe Spiced Rum series drinks like the holidays in a glass. We start with 100% Florida molasses and a single distillation process to create a golden, Spanish-style rum. One by one we add a blend of 11 carefully selected spices at just the right times to produce a bold yet surprisingly smooth flavor profile.
Release Details
Style: Spiced Rum
Release date: December 16, 2020
Series Release #: 3
Total bottles produced: 425
Bottle size: 375ml
Proof: 92 (46% abv)
Distilled: Winter 2019
Price: $40
Availability: Distillery Tasting Room ONLY Sold Out
Release Notes
This Krewe Spiced Rum will continue to evolve in character as the bottle ages over the next year. The various spices will dance along your palate and, as it matures, integrate into an increasingly delightful experience.
Get Your Bottle Before They're All Gone!
Like all of our Krewe Exclusives, this limited release is hand-bottled, individually numbered, and only available while they last at our Distillery Tasting Room!