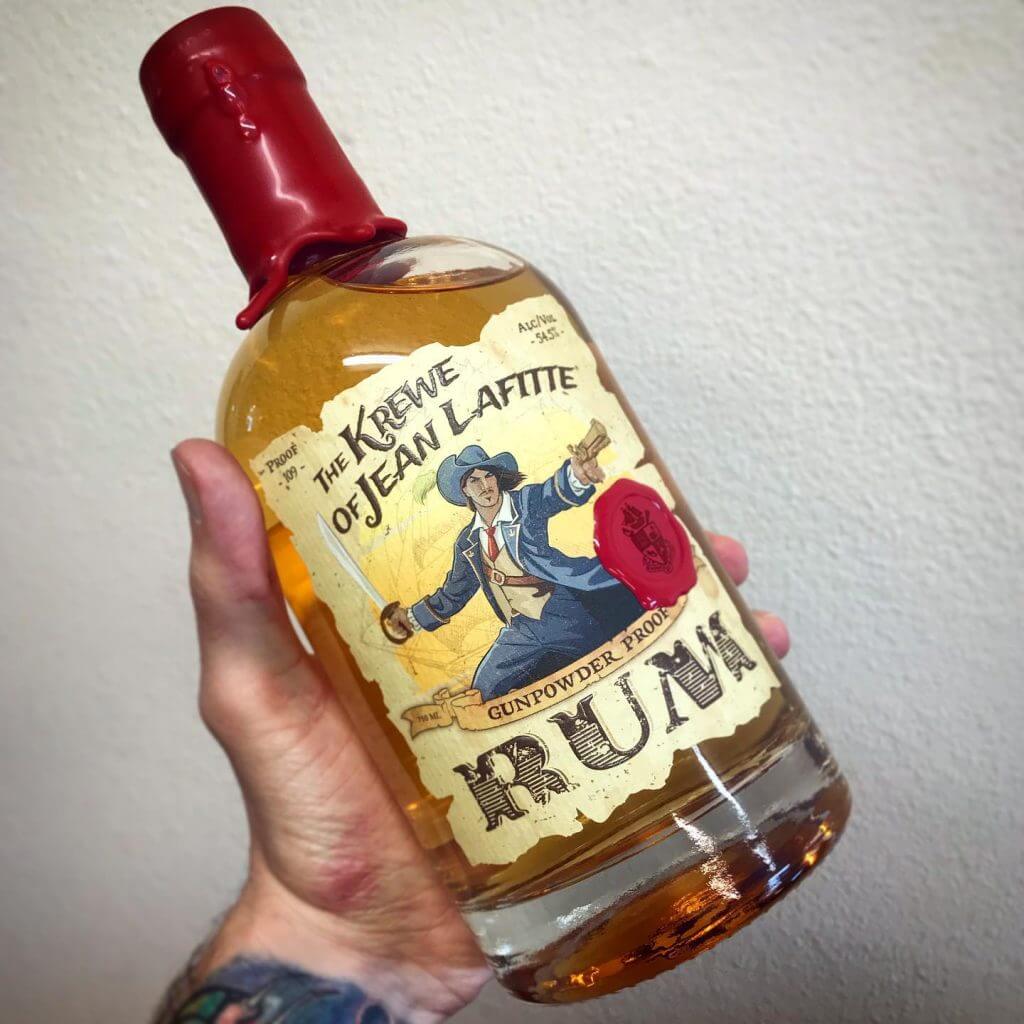 A Rollins Distillery Special Release Rum for Mardi Gras 2021!
Originally bottled in collaboration with the Mardi Gras Krewe of Lafitte, we have released this product every two years since 2017. This is the third release in the series and we are excited to share it with you. Now offered annually, from here on out this will be Rollins Distillery's gunpowder proof rum — in other words, 109 proof and up!
---
Release Details
Style: Gunpowder Proof Rum
Release date: February 19, 2021
Series Release #: 3
Total bottles produced: 192
Bottle size: 750ml
Proof: 109 (54.5% abv)
Distilled: Winter 2020
Price: $49
Availability: Distillery Tasting Room ONLY
Release Notes
Matured with heavy toast new oak, this limited edition rum is VERY lightly sweetened (less than 1% dosing with genuine rock candy) and is naturally colored.
While yes, this rum will ignite, it's the biggest and boldest offering we have had to date. If you like a rum with a little kick, this is for you.
Get Your Bottle Before They're All Gone
Like all of our Krewe Exclusives, this limited release is hand-bottled, individually numbered, and only available while they last at our Distillery Tasting Room!
The rum will open up nicely with some time to breathe in the glass and is enjoyable neat, with a touch of water, or on the rocks. Oh … and it makes a KICK-ASS classic daiquiri. If you enjoy great rum we'd suggest you book a tour and come pick up a bottle at our Distillery Tasting Room before they're all gone!