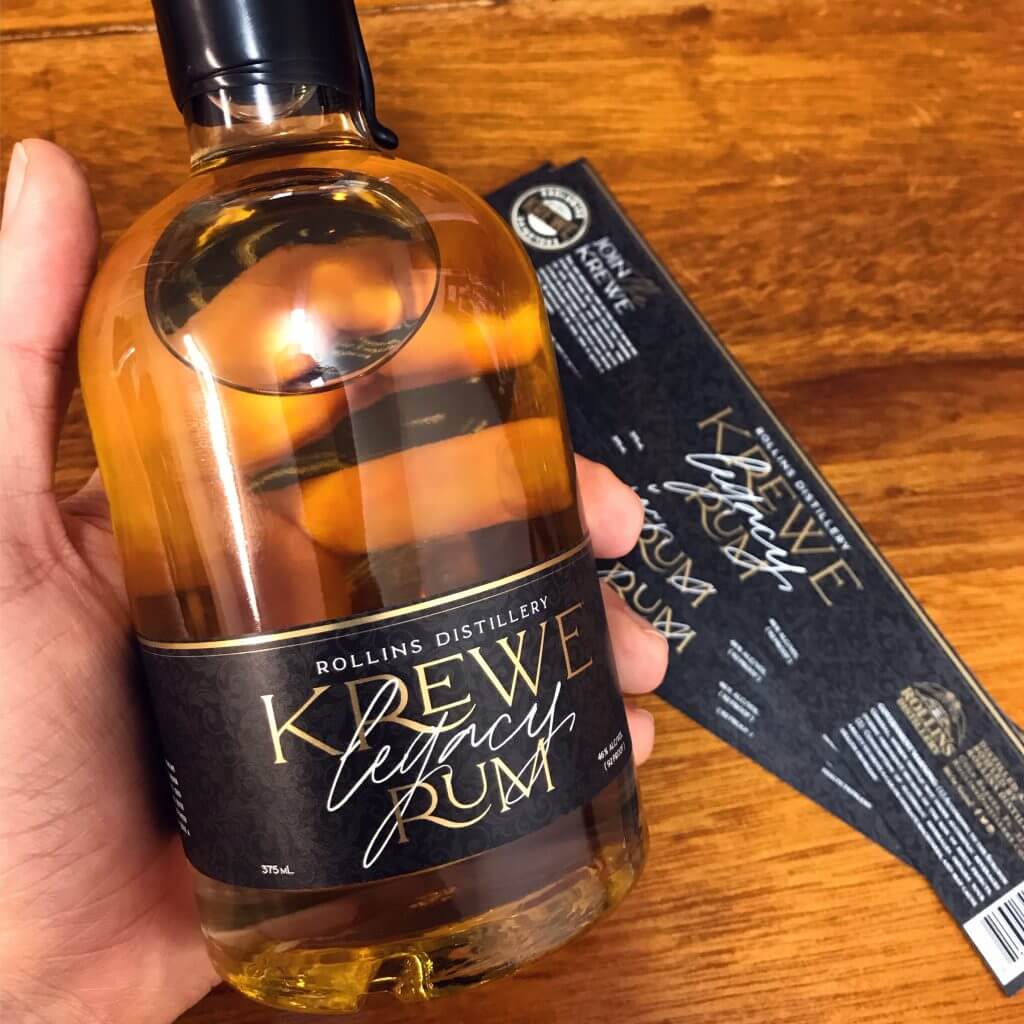 A Very Special, EXTREMELY Limited Rollins Distillery Release
In January of 2014, we produced one of our first rums here at Rollins Distillery. From that initial batch, we reserved a scant three gallons to mature for five years and ten months. What emerged was our Krewe Legacy Rum, a true part of our family history here at Rollins Distillery. We thank those of you who helped us reach — and celebrate — this milestone together. From our family to yours, Cheers!
Release Details
Style: Matured Rum
Release date: November 2019
Series Release #: 1 (and only)
Total bottles produced: 30
Bottle size: 375ml
Proof: 92 (46% abv)
Distilled: January 2014
Price at release: Daily Blind Auctions
Availability: Distillery Tasting Room Sold Out
Release Notes
Matured for five years and ten months, releasing our beatutifully-aged Krewe Lagacy Rum to our friends and fans was a beautiful moment for us here at Rollins Distillery.
Sorry — This One's Sold Out!
Want to make sure you don't miss out on the next Krewe Exclusive release from Rollins Distillery? Sign up for our emails when you "Join the Krewe" and we'll send you news about upcoming releases, special events and other tasty news!