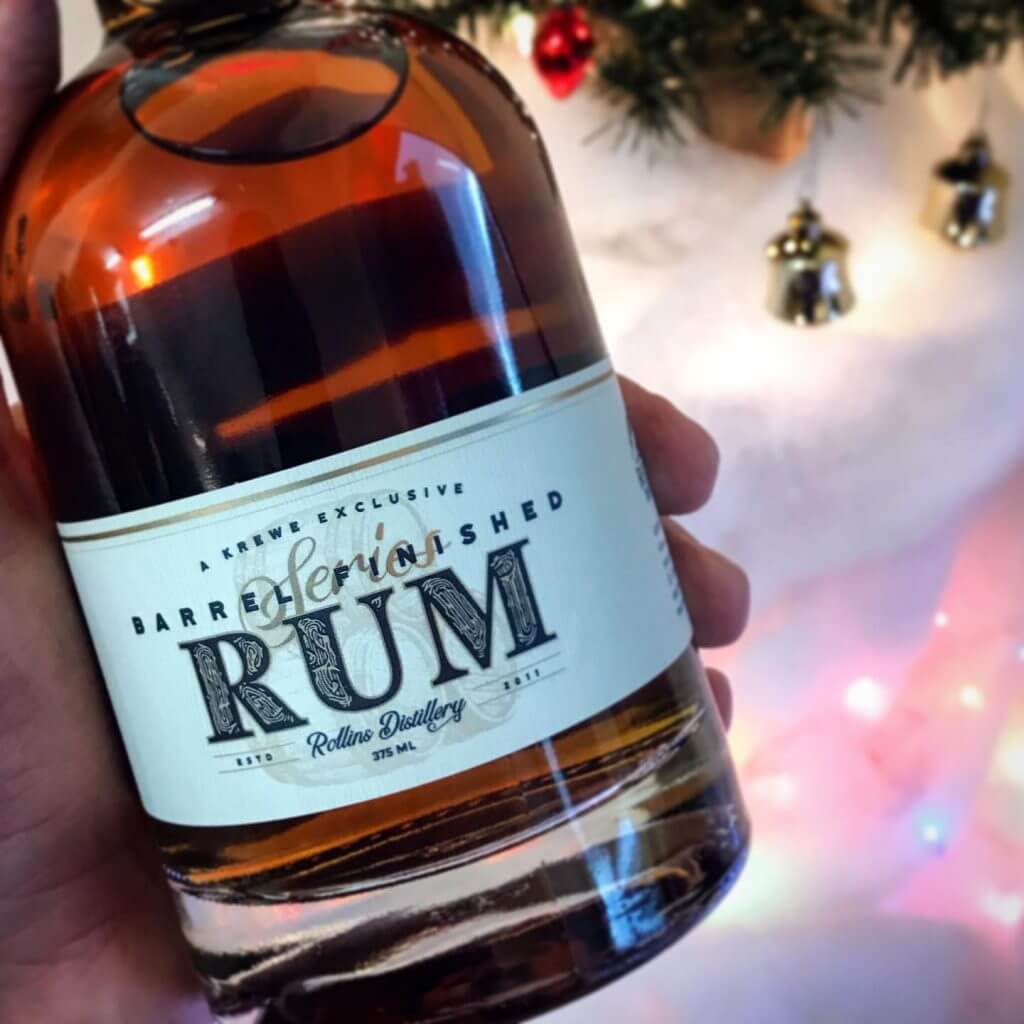 A Rollins Distillery Distinctive Blended Rum
The first release in our Barrel Finished Series, this rum is a blend of our 2017 Vintage Queen's Cut Rum and Our 2018 Vintage Crystal Rum.
Release Details
Style: Blended Barrel Finished Rum
Release date: December 2020
Series Release #: 1
Total bottles produced: 136
Bottle size: 375ml
Proof: 94 (47% abv)
Distilled: 2017 (Queens Cut Rum) and 2018 (Crystal Rum)
Price at release: $49
Availability: Distillery Tasting Room Sold Out
Release Notes
Finished for eight months (Feb 15, 2020–Oct 20, 2020) in a 55-liter, First Fill 12yr XO Cognac Barrel. Hand bottled at 94 proof and totally delicious!
Sorry — This One's Sold Out!
Want to make sure you don't miss out on the next Krewe Exclusive release from Rollins Distillery? Sign up for our emails when you "Join the Krewe" and we'll send you news about upcoming releases, special events and other tasty news!